Find what you're looking for in the Classroom faster, with our new Smarter Search
You watched the lessons, did the exercises, and sat down at your laptop. Now you're ready to show off your new skills with your next Udacity project.
You complete your first task, then your second, and then…
"Argh! I know this! What was it the instructor said in that video about exactly this topic?"
You can now skip the time spent rummaging through notes or skimming videos trying to find your answers. Simply use our new Smarter Search in the Classroom.
Smarter Search—Now With Video
You and your fellow Udacity learners have been asking for better tools to help review and refresh the concepts you learn, so you can apply them in your projects and work. One of the most-requested features has been a smarter search tool that helps you find the content you are looking for anywhere in lessons, including the location of topics mentioned deep inside videos. We listened and now that feature is here.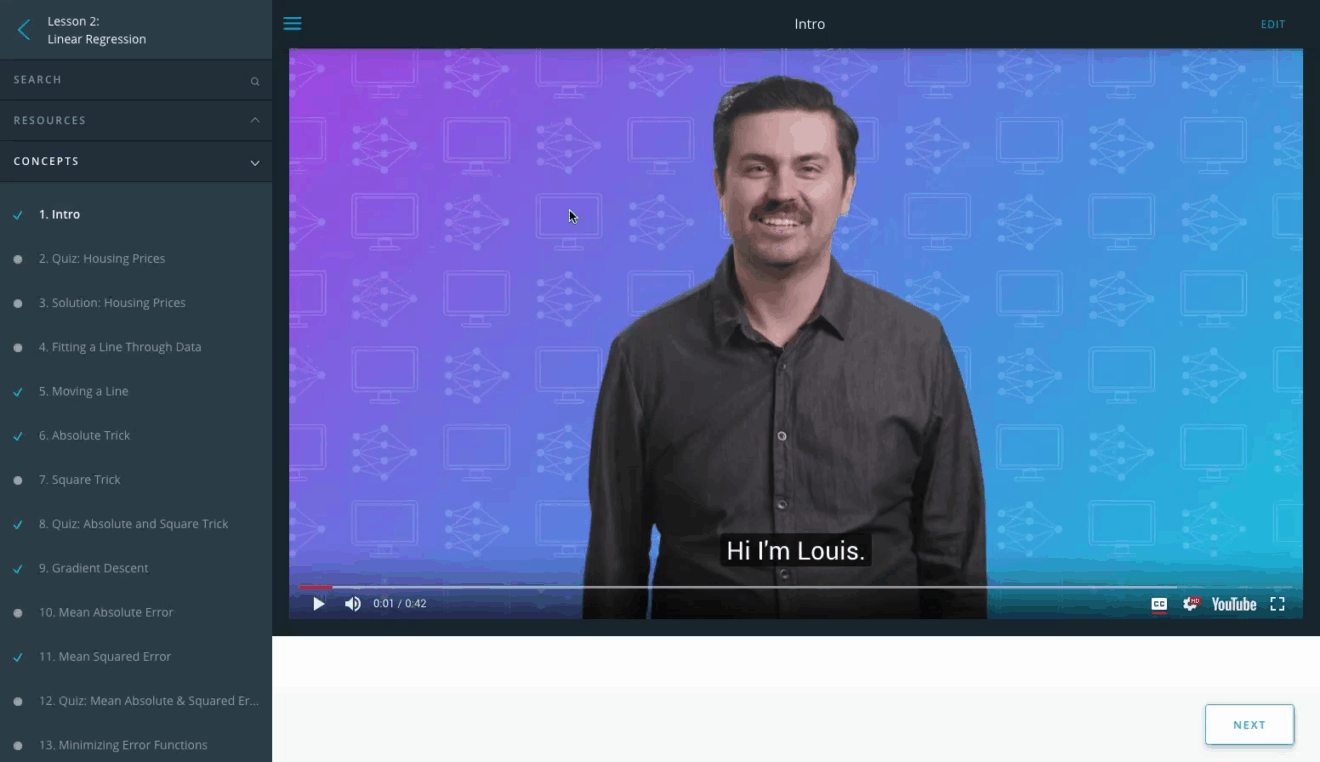 You can now easily find the concepts you are looking for, even if they are only mentioned once in a single video. With the new Smarter Search, simply type your query and you will get the most relevant results—whether it was that one programming quiz, image, or a quote an instructor said 4 minutes and 13 seconds into a video.
Timestamps in Video Search
To help make your search even faster, you can now see the exact times in the video where a topic was mentioned. For example, showing you that the "mountain climber gradient descent" example you wanted to rewatch was mentioned at 1min 7sec into a specific 15 minute video can give you back some serious time to focus on your exciting new project.
Click "Search" today in the side panel of your Classroom to find what you need!